With the new partnership between Meta and Waitry , restaurants around the world will be able to set up their Order Food button on Instagram and Facebook in very easy steps.
This alliance allows you to choose Waitry as your food order manager, so visitors to your Instagram or Facebook profile will be able to use your Order Food directly from the profile, or from the stories you create with call-to-action actions. Your customers will be just one click away from buying online.
We have created such a simple process if you are already a customer it will take only a few seconds and if you are not you can create your Waitry account directly and start selling as soon as you upload your products.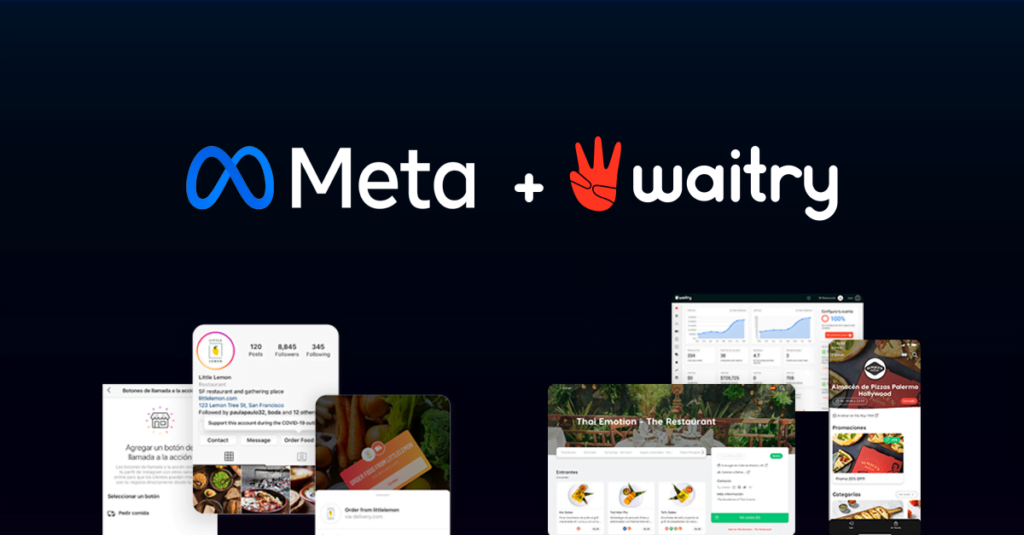 Schedule a free 15-minute meeting with our Customer Success team today by clicking here , we'll help you set it up right away.
We have also prepared instructions for each of the networks that are part of Meta:
We continue working to make the digital transformation of restaurants and hotels easier every day. Increase your sales today with the button to order food for Facebook and Instagram thanks to the alliance between Meta and Waitry.
If you have doubts, talk to us right now.