Tools for restaurants after COVID-19
What you need to start again.
QR digital menu, waiting list, order at table, waiter caller, takeaway and delivery. All of it from your customer's smartphone.
Waitry allows you to follow the stablished sanitary guidelines, preserving your staff and customers' health. Starting Free.
Digital menu, waiting line, orders and online payments from smartphones.
In order to be able to open up to the audience again, your shop needs to adapt. 
Starting today we are offering for free our platform with digital menu, waiting line management, takeaway and delivery.
Digital menu and waiter caller
Avoid risks and costs of a printed menu, and at the same time show off your products like never before.
Follow all social distancing and sanitary guidelines. Waitry allows your clients to go through your products, call the waiter, ask for the check and even pay straight using their smartphone scanning a QR code. No apps needed, starting for free..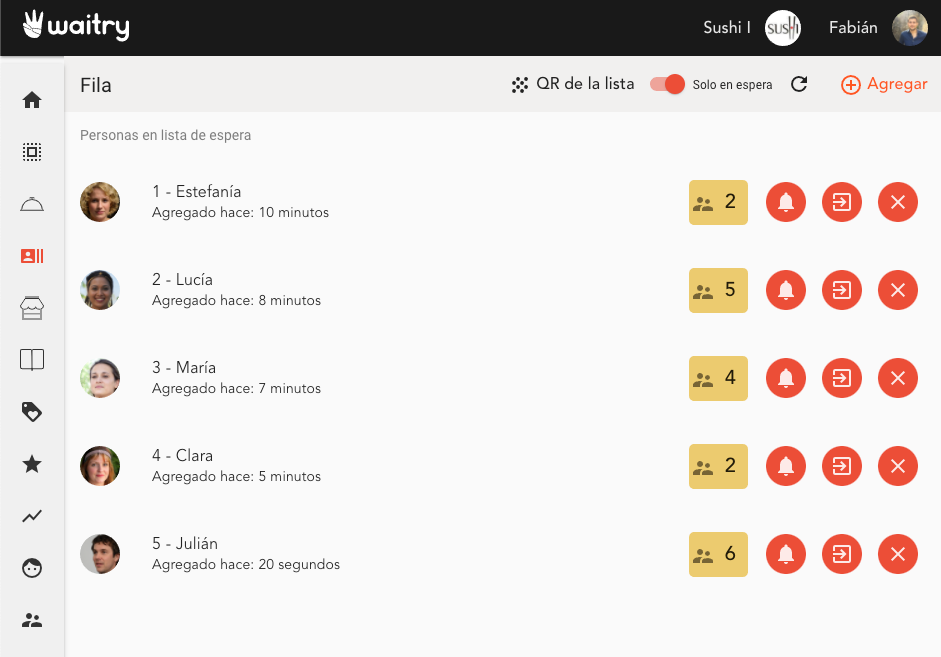 Avoid crowds and respect capacity limitations
Your clients will be able to save a place on the entering list, getting a notification when it's their turn to go inside. You will be able to see how many customers are waiting and pre-assign a table so they will know exactly where to go.
Orders and payments at table
Customers will be able to order and pay using their smartphone, avoiding lines, waiting time and crowds.
Whenever you feel ready, you can upgrade to our plans from $25 per month per shop to enable orders and payments at table from the customer's smartphone.
Takeaway and delivery orders are free*.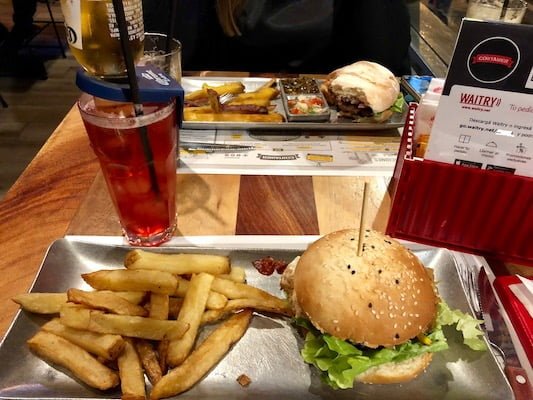 Get ready today for your comeback
Sign up to Waitry, set up your business profile and tell us where you want to receive online payments. We currently operate with Stripe.
Upload your products, with pictures and descriptions that your customer's won't be able to resist. We provide a complete panel that will allow you to manage everything in real time.
3) Print instructives and QR codes
Waitry provides templates with instructions for the clients, QR codes and fast-access links so you can place them at tables, flyers and buy buttons from Facebook, Instagram and Whatsapp.
Would you like us to take care of that? Sure! If you wish, our team will set up your menu with pictures and descriptions for you, and we will send you an initial kit of prints for your business for only $79.-
*Cash payments are comission free.  Comission for online payments cost $0.25 + tax per order.